Sponsored Tournaments

We are proud to announce that MidSouthCon 34 is the Tennessee State Championships for the following board and card games, hosted by Double Exposure Inc.:
Diamonds
Wizard
Spellcaster
Nevermore
Skull King
These tournaments will be running in flights from Friday to Sunday. Winning one of these tournaments means a trophy to commemorate the event, and a seat in the quarter final round at Game-o-rama in Atlanta (along with free admission to that convention!) If you're interested in participating in a tournament, but are unfamiliar with the rules of the game we'll have staff and volunteers on hand to teach prior to each tournament.
MidSouthCon Annual Tournaments:
The MidSouthCon Board Games Tournaments this year are:
Settlers of Catan
Power Grid
Ticket to Ride
Sutakku
Once again we will give medals and gift cards to the winners of these events.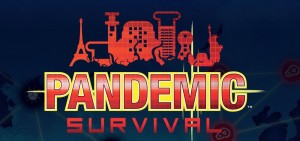 Pandemic Survival will be at MidSouthCon again this year! If you missed out last year, or are excited to try your hand again, make sure to sign up as early as possible. We'll be taking sign-ups by Google doc before the convention, and official sign-up sheets will be available at MSC as per usual. http://goo.gl/forms/LnZ9kJF6Ht
Pandemic Survival is an "extreme" version of Pandemic where multiple 2 player teams face each other in an epic battle to save the world. Their goal: to be the first team to find all four cures, or to be the last team still alive at the end of the game. All teams will have the same role cards and the face the same epidemics, so it is solely the teams actions which determine the outcome. There will be prizes for the winners.
If you'd like a Pandemic refresher, ask our staff or volunteers during the convention and we'll get you up to speed on the basic game before the Survival event.